We go the extra mile for a smile!
Dr. Felines Tipton and her team would like to thank her patients and the community for voting her the
BEST DENTIST ON THE NORTH COAST!
We go the extra mile for a smile!
Our mission is to provide superior dentistry in a loving manner, so that our patients feel safe and comfortable while having their dental needs met. We provide a relaxed, pleasant atmosphere by enjoying the work we do. We invite patients to be involved in their own dental health so they can trust that we are delivering the best treatment.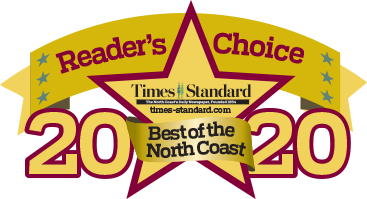 805 Harris Street, Eureka 707-443-7043
Office hours: M-TH 8am-4:30pm  |  Closed M, Th 1-2pm, Tue 1-2:30pm, W 12-2pm
---
The dental office of Felines H. Tipton is conveniently located in Henderson Center in the heart of Eureka, CA.
Dr. Tipton offers comprehensive services in preventive care, restorative, surgical (implants), and cosmetic dentistry.